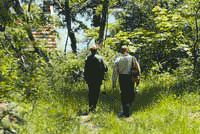 Join Our Newsletter Email List

The Meadow Vista Trails Association is dedicated to maintaining and establishing safe walking, running, biking and equestrian trails throughout Meadow Vista -- and the neighboring communities of Applegate, Auburn, Christian Valley, Clipper Gap, Colfax, Eden Valley and Weimar -- for the benefit, health and enjoyment of the community while preserving the integrity of the environment.
Membership Meeting: Meeting times are 6:30 p.m. on the fourth Wednesday of each month at Mt. Mike's Pizza in Meadow Vista. All membership meetings are open to MVTA members and the general public.
Trail Work Days: Members, along with their friends and family members, are encouraged to participate in our efforts to maintain and improve the trails in our area. Trail Work events are generally held every other week throughout non-rainy months (May thru November.)
MVTA CALENDER
General Meeting
6:30 PM: informal gathering
7:00 PM: Presentation
4th Wednesday of each month
Mt. Mike's Pizza, Meadow Vista
MVTA Board Meeting
6:30 PM: Call to Order
1st Tuesday of each month
Mt. Mike's Pizza, Meadow Vista
Details of these events plus other announcements are in our current Newsletter.

Meadow Vista Arena: MVTA manages the Arena on behalf of Placer County. See the Arena page for details on location, reserved dates, etc.
Trail Rides: Trail rides are organized by our mounted members. Rides are usually held on Thursdays or Fridays, from 9:30am to 2:00pm, during non-rainy months (May thru November.) All area riders are welcome to join in. Contact Sherri Bloomfield for more info at 530-878-0155.
Trail walking, running and cycling events are also held regularly.

Problem on the Trail?
Have you had had a conflict on the trail with other users or encountered trail damage or closure? Visit the ParkWatch Report site: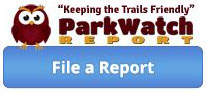 Become A Member Today!
MVTA is a non-profit organization, and your contribution may be tax deductible. All members receive the MVTA Monthly Newsletter by email. Annual Individual and Family, plus Lifetime membership levels are listed on our Membership Form.

MVTA is a good source for sharing information. Our members have interests in bike riding, running, jogging, equestrian activities, and dog walking. Think of what MVTA has accomplished in the past few years: gaining private access to the Esoteric Society Trails, keeping the connector trails around Meadow Vista open and accessible, building the horse arena and dog park, and opening of the Bear River Trails area, just to name a few.

Keep your membership active! — You can even renew on-line: Major credit cards accepted via PayPal.
Aaar! There be Treasures here, Mate.